Trustpilot 5-star rated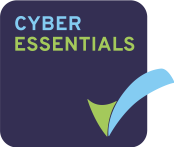 Terms & Conditions
1. The terms
The terms of service outlined below apply to all clients accessing and using services provided by Bristol Transcription and Translation Services (BTTS). Please read the Terms and conditions [the Terms] before proceeding with a quote request. By requesting a quote (either verbally, online or via email), the Client agrees to comply with the Terms as described below and will be asked to confirm that they have read and understood them. These Terms are legally binding and are in line with current UK law. Any disputes as such will be settled in a UK court.
2. Estimates, quotes and orders
All estimates, quotes and orders are based on the Client's description, information and/or any source material provided, and the requirements as outlined by the Client. All charges are quoted in GBP and are subject to UK VAT. Should the Client's requirements vary at any time, or the information provided for the quote differ to what was described, BTTS reserves the right to review the rates quoted. Quotes are valid for 28 days from the date of issue. If the project is delayed, please inform BTTS of the proposed revised start date.
Work will commence on projects after receipt of a purchase order number or your personal invoicing instructions. Smaller, private projects are invoiced in full prior to commencement of the work.
3. Services and pricing
Refer to the BTTS website for full details. Additional services may be available upon request.
4. Data Protection
BTTS will only act as a Data Processor and it is the responsibility of the client to make sure they have the right legal justification from the data subject or data controller for the data to be processed as part of our service.
5. Copyright
It is implied that any media sent to BTTS for processing is done so with the authority of the copyright owner(s). We will not accept links to audio, video or media that is to be translated/transcribed that is on a third-party website unless the Client can prove that they are either the copyright owner or have permission of the copyright owner to process the media. In the event of an infringement, it is also implied that BTTS cannot be held responsible for any resultant losses. By agreeing to these Terms and Conditions the Client is confirming that BTTS is indemnified against any losses or damages arising from such an infringement.
6. Media
The format of any content can vary in line with specific project requirements. BTTS will not be responsible for the accuracy of any original media supplied including, inconsistencies, errors, spelling, grammar and content. Any changes resulting from corrections made to the original media after it has been supplied will result in additional charges.
7. Content
It is the responsibility of the client to make BTTS aware of the subject matter of the content, including, personal data, Personal Identifiable Information (PII) or special category data and any confidential handling procedures and the sensitive/potentially distressing nature of any content. BTTS retains the right to refuse to process such data and/or review the agreed rate. Upsetting content includes but is not limited to: libellous comments; pornography; child abuse; animal abuse; sexually explicit; violence; mental and physical cruelty; crime; hate crime; drugs; self-harm and suicide; medical procedures; racism; death.
8. Accuracy
BTTS takes great pride in providing accurate and complete services. BTTS does not accept liability arising from inaccuracies which may occur, where BTTS is not instructed to provide an additional proofreading and/or editing service by request. This includes but is not limited to: typing errors; inaccuracies due to inaudibility of speech, misrepresentation of facts with regard to contractual discussions and illegibility of hard copy materials. Any changes resulting from corrections made to the original media after it has been supplied will result in additional charges. BTTS provides premium services and add-ons where requested with additional quality control steps to meet the service requirements. BTTS will carry out the necessary background research on the project, based on the information provided by the client to make sure we are using correct and consistent terminology relevant to the industry and the client's requirements for the service.
9. Delivery
The services provided will be made available by 8pm on the deadline date, unless agreed by prior arrangement. If the work is not as described by the Client or lacks supporting information, this may result in a delay. BTTS will keep you informed and deliver the completed work as soon as possible. BTTS does not, however, accept any liability arising from the late or non-delivery of materials due to unforeseen or unavoidable circumstances beyond our immediate control.
10. Payment terms
We invoice immediately for 50% of the Purchase Order value on larger projects. Once the credit amount has been used, we invoice monthly on delivery of work with terms of 14 days.
Advance payments may be made with a 6 month term of use. Other arrangements for invoicing (such as end of project or splitting invoices between institutions) must be made in advance of the project commencement.
Late payments will be subject to a statutory late payment charge with interest of 10% above base rate for the first month and then daily at a rate of 1% above base rate until the debt is fully cleared including any incurred surcharges.
Clients are responsible for checking invoices, payment details and bank account details. Payment terms and instructions (including bank details) are clearly written on each invoice.
11. Refund, Cancellation and complaint procedures
Cancellations should be made in writing prior to the media shared. Any cancellations that take place after submission of media will be subject to charges for any work started and administration fees. Any refund will be at the discretion of a BTTS Director and will be subject to VAT. The Client is responsible for thoroughly examining the completed material(s) and if dissatisfied with a service provided the Client has 28 days from receipt to make a complaint in writing to enquires@bristoltts.co.uk. No claims will be accepted after this time-period. If the Client chooses not to include an additional quality control step, despite our recommendation, the Client's comments or amendments of translation will not constitute professional input. A degree of challenge maybe accepted following an initial investigation by us.
12. Confidentiality, security and GDPR
BTTS takes the confidentiality, security and quality of client data very seriously and has been certified for ISO:27001, ISO:9001 and Cyber Essentials. Once the service has been provided all transcription material is routinely deleted after 90 days and translation material after one year. The client is responsible for downloading and storing all copies of their own material for safe-keeping within this period. Clients can securely delete all their own material before this time period should they wish as soon as they have downloaded and reviewed their files. BTTS will not be able to retrieve any files after they have been deleted either by the client or BTTS.
13. Interpretation and jurisdiction
The terms of service are governed by UK law. Any conflict arising between these terms and any other terms or conditions agreed between BTTS and the client will result in these terms taking precedence.
14. Liability
BTTS takes no responsibility for any media loss or damage either physical, by post or digitally. Except in respect of death or personal injury caused by BTTS negligence, BTTS shall not be liable to you by reason of any representation (unless fraudulent), or any implied warranty, condition or other term, or any duty at common law for any loss of profit, economic loss or any indirect, special or consequential loss, damage, costs, expenses or other claims (whether caused by the negligence of BTTS, its employees or agents or otherwise) which arise out of or in connection with the provision of the Services or there use by you, and the entire liability of BTTS under or in connection with the Services shall not exceed £2,000,000.
15. Translation services
The Client shall acknowledge that translations and interpretations of documents may vary, and that certain words and phrases may be impossible to translate. The following are not included: Preferential changes ii) Very minor errors such as minimal typos and omissions that do not affect the sense of the translated text, unless the Client has commissioned proofreading services from the Company. iii) Inaccuracies due to inaudibility either because of poor or quiet diction, strong accents or poor quality, distorted recordings and background noises. iv) Accidental misrepresentation of facts with regard to contractual discussions. The Client is required to notify BTTS at quote stage of the intended use of the translation. If the Client uses it for any other purpose, then BTTS cannot be held responsible for any losses incurred. If no use is agreed at the quote stage, then it will be presumed that the translation is to be used for information purposes only.