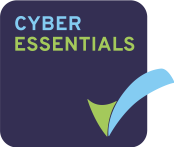 Terms & Conditions
In this document: the following terms have the following meanings:
"Client Material" means, but shall not be limited to, any hard copy, discs, cassettes, memory sticks, digital audio files, mini discs, CDs, DVDs and video files provided by you to Bristol Transcription Services.
"Services" means the transcription services provided by Bristol Transcription Services.
Delivery of Data
1. Client Material may be posted, hand-delivered, uploaded through an external file-sharing website or to the Bristol Transcription Services website.
2. Bristol Transcription Services accepts no responsibility for the security of Client data uploaded using an external file-sharing web service.
3. We recommend that any Client Material sent to Bristol Transcription Services using a postal service is sent via Recorded or Special Delivery and back-up copies made and retained by the client.
4. Client material uploaded to the Bristol Transcription Website is SSL encrypted to ensure security. Despite these measures, the security of data transmitted via the Internet cannot be guaranteed and all Client Material is uploaded at the Client's own risk.
5. Bristol Transcription Services accepts no liability for claims arising from any Client Material which is lost, delayed or damaged during delivery to or during use by Bristol Transcription Services or uploaded to an external file-sharing website or our website.
Storage of Data
6. Bristol Transcription Services will use reasonable care to store your Client Material securely and, in accordance with the Data Protection Act 1998. You agree that Bristol Transcription Services may transfer the Client Material to approved freelance transcriptionists for completion of work. All freelancers are required to have adequate security and virus protection software installed and regularly updated.
7. Bristol Transcription Services will automatically delete all Client Material from its systems one month following delivery of the Service unless otherwise agreed with you.
Confidentiality
8. Bristol Transcription Services treats all Client Material as confidential and take every precaution to protect the material from unauthorised access. Bristol Transcription Services' website holds SSL Certificate status and has been designed to provide the highest levels of security.
9. Each member of Bristol Transcription Services team is required to sign a legally binding confidentiality agreement, copies of which are held on file.
10. It is the client's responsibility to make Bristol Transcription Services aware of the confidential status of the material being transcribed and to provide project-specific confidentiality agreements for signature if required.
Accuracy of Transcripts
11. Bristol Transcription Services takes great care to provide accurate and complete transcripts, however, we do not accept liability arising from inaccuracies which may howsoever occur. This includes but is not limited to:
- a typing error or errors
- inaccuracies due to inaudibility either because of poor or quiet diction, strong accents or poor quality, distorted recordings and background noise
- accidental misrepresentations of facts with regard to contractual discussions
- illegibility of hard copy materials.
Delivery
12. Bristol Transcription Services undertakes to meet the delivery timescales agreed with the Client. However we do not accept any liability arising from the late or non-delivery of materials due to unforeseen or unavoidable circumstances.
Content
13. Bristol Transcription Services shall not be required to print or produce any Client Material, which in its opinion is or may be of an illegal or libellous nature. You shall indemnify Bristol Transcription Services in respect of any loss, damages, costs (including reasonable legal fees), expenses or any other claims suffered by it and arising out of any libellous or illegal matter contained in any Client Material. Bristol Transcription Services shall have no liability to you for any loss, damage, costs, expenses or other claims for compensation arising from any use by you of the transcribed or typed material for illegal or libellous purposes.
General
14. Except in respect of death or personal injury caused by Bristol Transcription Services' negligence, Bristol Transcription Services shall not be liable to you by reason of any representation (unless fraudulent), or any implied warranty, condition or other term, or any duty at common law for any loss of profit, economic loss or any indirect, special or consequential loss, damage, costs, expenses or other claims (whether caused by the negligence of Bristol Transcription Services, its employees or agents or otherwise) which arise out of or in connection with the provision of the Services or there use by you, and the entire liability of Bristol Transcription Services under or in connection with the Services shall not exceed £500,000.
15. Bristol Transcription Services reserves the right to defer or to cancel the Services without liability to you if it is prevented from or delayed in the carrying out of its business due to circumstances outside its reasonable control including but, without limitation, strike, lock-out or other industrial action (whether or not relating to either party's workforce), terrorist activity, civil commotion, government action, acts of God, war or national emergency or other circumstances beyond Bristol Transcription Services' reasonable control.