Trustpilot 5-star rated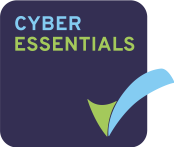 Accuracy assured We know accuracy is vital. Our standards are extremely high and our team understand the importance of delivering to those high standards. Each transcript is proof read by the transcriptionist with final quality checks undertaken in-house before return to the client.
Competitive pricing We've researched the market to make sure we offer good value. We charge 'per audio minute' which means you know from the outset exactly how much you will be charged helping you to budget accurately. Get a quote now.
A professional and bespoke service We offer a top quality service which meets your specific needs. We will work with you to deliver on cost, quality and timescales.
People recommend us That says a lot about our all-round service. We really do deliver and as a result our customers feel confident recommending us.
Our service
Whether you're looking to get a good deal for a large academic research project (we are a registered supplier of transcription services to many universities and offer discounts for larger projects), have a series of market research focus groups that need turning around quickly, or you'd like to outsource your business's typing needs during busy periods, we will work with you to make sure your requirements are fully met.
Our clients
We support clients from a wide range of industry sectors:-
Training & Higher Education / Research / Property & Surveying / Media, Advertising & Marketing / Legal / Financial Services / Creative & Design Services / Business Services & Consulting
Our transcription team
We have an experienced team of UK-based transcriptionists all of whom have signed legally-binding Confidentiality Agreements along with declarations confirming that their computer has the latest versions of anti-virus protection software installed. We will, of course, sign any project-specific confidentiality agreements you may wish to provide.
Confidentiality
The security of your material is a top priority and we take great care to protect your data throughout all stages of the transaction. We have worked with technical experts to make sure the end-to-end process is fully compliant with UK Data Security requirements for the transfer and storage of data. Read more on confidentiality.