What our clients say
" A very impressive, professional service with the fastest turnaround of any transcription service we've ever used. Highly recommended. "
Wan Ching Yee, Research Fellow
Graduate School of Education
University of Bristol
See all quotes
Trustpilot 5-star rated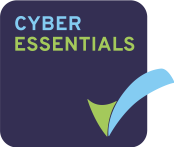 Welcome
Bristol Transcription Services specialises in the high quality transcription of digital audio and video (in multiple languages) for clients from a variety of sectors and offer a range of delivery options at competitive rates.
Shopping for services via the web can feel a little impersonal so we work in partnership with our customers to provide a bespoke service whenever possible. The obvious upside of operating online for our business is the immediacy of exchanging data which is done through our secure audio upload facility - a definite plus if you're looking for a quick turnaround.
Our transcription team is UK-based and very carefully selected with proven transcription experience across a range of business backgrounds. We receive excellent feedback on all aspects of our service and have seen our client base grow primarily through recommendation – see what people say.
Get a quote now or contact us with any general enquiries.
Other services
Translation. Multilingual transcription. Telephone interpreting
Contact us on enquiries@bristoltranslationservices.co.uk to get a quote or to discuss your translation project requirements in more detail.